Your Premier Pet Groomer,
Serving All of Northeast Indiana
Welcome to Waggin & Braggin Pet Services!
We are excited that you have chosen us to provide your pet care needs. Our mission is to provide the best quality pet care by treating our client's pets as if they were our own. We want to make caring for a pet easier and less stressful with our variety of pet care services. We want to enrich your pet's life by giving them top notch care. We know that pets want to have fun. Play is an important element in a pet's life, whether it is at your house or our salon/daycare. We strive to ensure your pet is always playing in a safe environment. We hope we can partner with you to help your pet thrive and enjoy a high quality of life.
Our Grooming Services
Below you can find our various services, packages, and other goodies for your special furry friends!
*Final pricing will be determined by Waggin & Braggin staff
Prime Package

All of the Basic Package PLUS conditioner, cut, and cologne

Toy

Small

Medium

Large

Giant

Deluxe Package

All of the Prime Package PLUS teeth brushing and nail smoothing

Toy

Small

Medium

Large

Giant

Add-ons

Anal Glands

Teeth Brushing

Al-a-carte

Face Trim Only

Foot Trim Only

De-matting Only

Ear Cleaning

Day Care

Dog Boarding

Skunk Treatment

Brush Out De-shed
About Me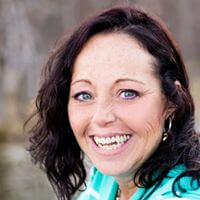 Thank you for visiting Waggin and Braggin Pet Services! We are owned and operated by Missie Pagel, a long-time animal caregiver who is passionate about bringing quality care and grooming to your pet. All of us at Waggin and Braggin Pet Services hold ourselves to the highest standards and strive to give the best experience possible for your four-legged family members. Waggin and Braggin Pet Services is a proud member of the National Dog Groomers Association of America.